May 11 – November 24, 2019
Established in 1895, today the Venice Biennale is one of the most prestigious cultural institutions in the world. Every two years, the Biennale Arte draws more than 600,000 visitors to Venice and a great range of contemporary art exhibitions and events. Swiss watchmaker Swatch, known for its long-standing love affair with art and working artists, is a main partner of the Biennale Arte for the 5th consecutive time. 
From Shanghai to Venice
In Shanghai, China, Swatch hosts artists from around the world in 18 studios and apartments at the Swatch Art Peace Hotel. To date Swatch has hosted over 330 contemporary artists representing a broad range of disciplines and practices. For this year's edition of the Biennale Arte, Swatch has invited four artists-in-residence to exhibit their work in the Swatch Pavilion in the Arsenale. In this way Swatch helps artists to engage in cross-cultural exchanges in art and ideas.
BIENNALE ARTE 2019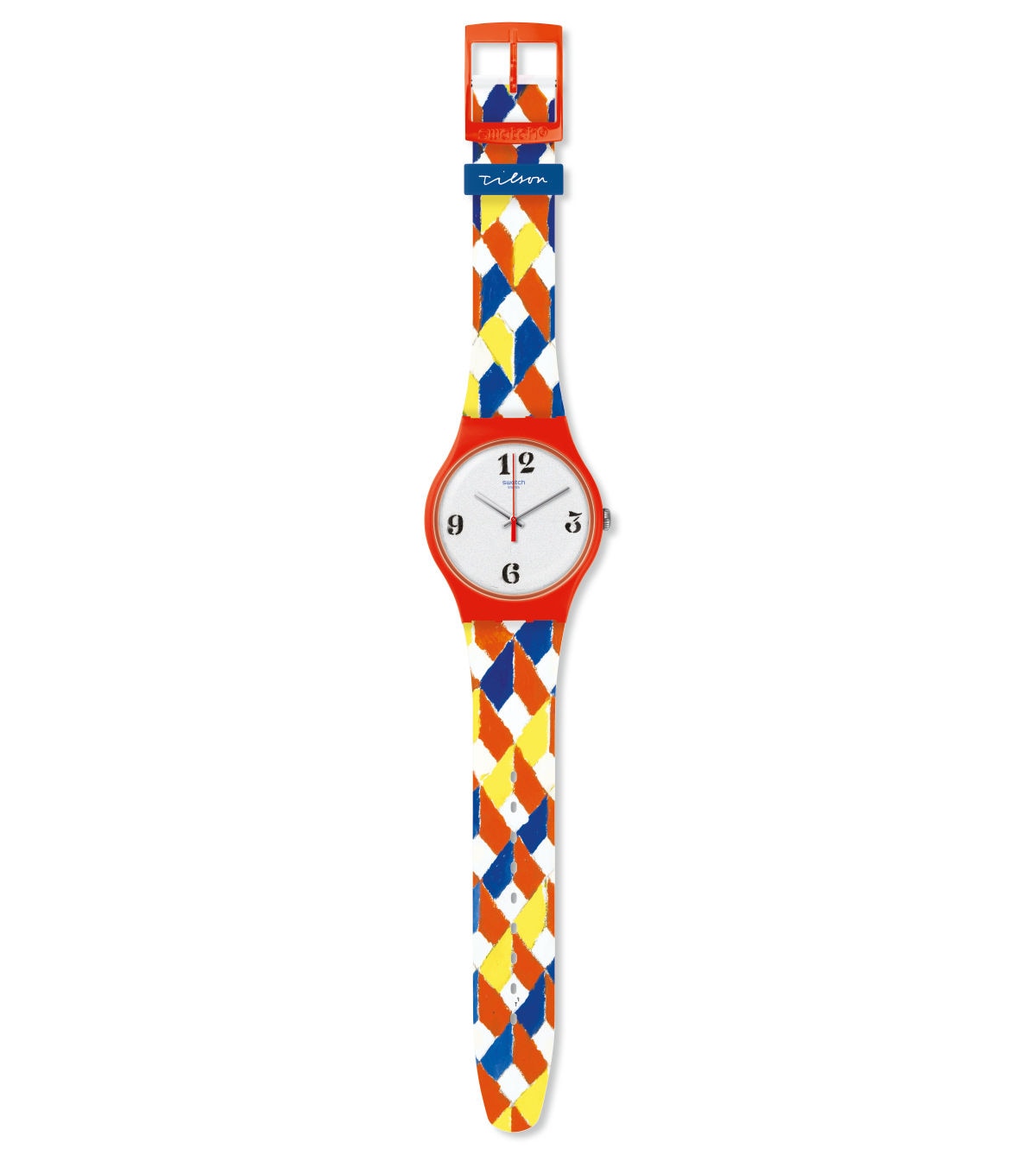 THE JOE TILSON VENETIAN WATCH
As it is now a tradition, Swatch presents as well THE JOE TILSON VENETIAN WATCH at the Biennale Arte, inspired by Tilson's The Stones of Venice Contarini. Perfectly reflecting the artist's characteristic use of bright and vibrant colours, this limited and numbered edition will conquer the wrists of 2019 friends of Swatch, once more bringing art to the real life of people and spreading the "Swatch loves Art" message that continues to inspire and animate a unique creative dialogue.
THE SWATCH ART PEACE HOTEL - SHANGHAI
Swatch Art Peace Hotel
The Swatch Art Peace Hotel is a landmark building in China's most vibrant and exciting city, Shanghai.  Two floors of the 6-storey hotel are devoted to fully-equipped studios and apartments for the artists in residence. More than 330 contemporary artists from over 40 countries have been welcomed by Swatch and given complete freedom to work, exchange ideas and develop joint projects with fellow residents. For more information about the hotel and residency, visit the Swatch Art Peace Hotel website.